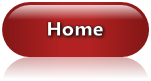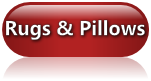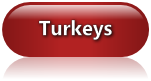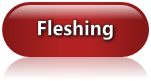 Lost Pines Taxidermy Wholesale
Whether you have rugs and/or pillows that you need sewn, fleshing that needs to be done, or turkeys that need to be mounted, Keith and Kim York can help.

Lost Pines Taxidermy is located in Red Rock, Texas just south of Austin.

They have recently expanded to over a 1600 square foot building that sits on 10 acres next to their home. They have also purchased a 8X17 foot walkin cooler/freezer combo that will be installed very soon.

Turn-around time ranges from 2 weeks to 90 days, depending on the job.

Please click on the links above for information on the individual wholesale services that is offered.

Keith and Kim started their full time taxidermy studio in 2003. In 2005 Keith started providing wholesale mounting and fleshing. Then in 2010 Kim started providing wholesale rugs and pillows.

They have both been involved with the Texas Taxidermy Association, Inc. since 2003. Keith is currently serving his 3rd term as Board of Advisor. Kim previously was the TTAI Magazine Editor and served 1 year as Secretary. She continues to volunteer during the annual conventions.

They have 3 daughters; Nichole who is 24 and currently pursuing a cosmetology career in Austin. Wendie who is 18 and is pursuing a nursing career in Austin. Cheyenne who is 17 and a senior in high school. She has been the TTAI photographer since 2009 and will be pursuing a photography career at the Art Institute of Austin in 2012.

The York family has been involved in many organizations aside from the TTAI, such as; NWTF, Elk Foundation, Ducks Unlimited, Hunt for Heros and Wheelin Sportsman.

They purchased their home in 2003 and have a lot of family in the area. They are very well liked and respected in their community as well as in the taxidermy industry.

Keith and Kim strive hard to provide the best quality of products for you as "their" client.

References are available upon request.